visiting IP:
3.234.208.66
Are you torrenting safe?
more info
Torrent details for "The.Good.Doctor.S03E01-02.ITA.ENG.1080p.AMZN.WEB-DLMux.H.264-MeM" Log in to bookmark
Language:
English
Info Hash:
fa9632f55dac50d25c746b8a63f87644d6b3e1fe
Health:
File List (2) :
Runtime:
41 min - Rating: 8.4
Plot:
Shaun Murphy, a young surgeon with autism and savant syndrome, relocates from a quiet country life to join a prestigious hospital surgical unit. Alone in the world and unable to personally connect with those around him, Shaun uses his extraordinary medical gifts to save lives and challenge the skepticism of his colleagues.

STAGIONE 03

WEBDLMUX 1080p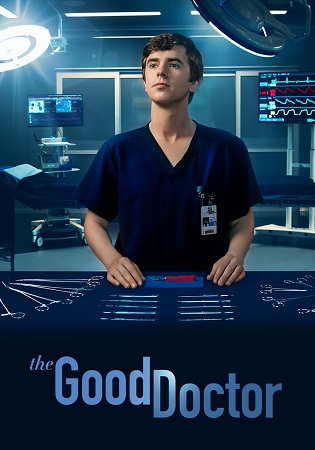 The.Good.Doctor.S03.ITA.ENG.1080p.AMZN.WEB-DLMux.H.264-MeM


Titolo Originale: The Good Doctor

Anno: 2020

Stagione: 3

Episodi: 18

Durata: 42 minuti (circa)

Genere: drammatico, medico



_- Trama -_



Shaun Murphy, a young surgeon with autism and Savant syndrome, is recruited into the surgical unit of a prestigious hospital



Al via la terza stagione della serie basata sul serial sudcoreano di successo scritto da Jaebeom Park che vede protagonista Freddie Highmore ("Bates Motel", "The Spiderwick Chronicles", "August Rush") nel ruolo di Shaun Murphy, giovane chirurgo affetto da disturbi dello spettro autistico e dalla sindrome del Savant. Nei nuovi episodi ai casi clinici si alterneranno le vicende personali dei protagonisti. In particolare, Shaun riuscirà a trovare l'amore? L'avevamo lasciato impegnato a chiedere un appuntamento alla dottoressa Carly Lever (Jasika Nicole, "Fringe"), con grande sorpresa di tutti, che ne sarà della coinquilina Lea Dilallo?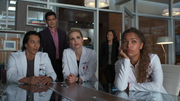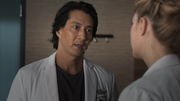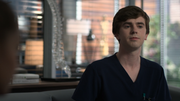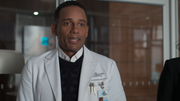 [center]


Sorgente Video: WEB (AMAZN WEB-DL)

Sorgente Audio: TV (RAI 2)

Risoluzione: 1920x1080, x264

Audio 1: ITA AC-3 2ch @192kb/s

Audio 2: ENG AC-3 6ch @384kb/s

Sottotitoli: ITA FULL, ITA FORCED, ENG FULL, ENG FORCED
[code]
Info sul file
Nome The.Good.Doctor.S03E01.Disastro.ITA.ENG.1080p.AMZN.WEB-DLMux.H.
264-MeM.mkv
Data Fri, 14 Feb 2020 23:28:56 +0100
Dimensione 2,026,592,815 bytes (1932.709517 MiB)
Magic
Tipo file data
Info generiche
Durata 00:41:25 (2484.704 s)
Contenitore matroska
Production date Fri, 14 Feb 2020 23:28:20 +0100
Totale tracce 5
Traccia n. 1 video (V_MPEG4/ISO/AVC) {und}
Traccia n. 2 audio (A_AC3) [ITA] {ita}
Traccia n. 3 audio (A_AC3) [ENG] {eng}
Traccia n. 4 subtitle (S_TEXT/UTF8) {ita}
Traccia n. 5 subtitle (S_TEXT/UTF8) {eng}
Muxing library libebml v1.3.0 + libmatroska v1.4.1
Writing application mkvmerge v7.1.0 ('Good Love') 32bit built on Jul 27 2014 12:59:18
Dati rilevanti
Risoluzione 1920 x 1080
Larghezza multipla di 32
Altezza multipla di 8
DRF medio 16.112823
Deviazione standard 0.716266
Media pesata dev. std. 0.708331
Traccia video
Codec ID V_MPEG4/ISO/AVC
Risoluzione 1920 x 1080
Frame aspect ratio 16:9 = 1.777778
Pixel aspect ratio 1:1 = 1
Display aspect ratio 16:9 = 1.777778
Framerate 25 fps
Dimensione stream 1,846,874,852 bytes (1761.317112 MiB)
Durata 00:41:25 (2484.6 s)
Bitrate (bs) 5946.630772 kbps
Qf 0.114711
Traccia audio nr. 1
Codec ID A_AC3
Freq. campionamento 48000 Hz
Canali 2
Dimensione stream 59,632,896 bytes (56.870361 MiB)
Tipo di bitstream (bs) AC3
Frames (bs) 77,647
Durata 00:41:25 (2484.704 s)
Chunk-aligned (bs) Sì
Bitrate (bs) 192 kbps CBR
Freq. campionamento (bs) 48000 Hz
Modo (bs) stereo
Traccia audio nr. 2
Codec ID A_AC3
Freq. campionamento 48000 Hz
Canali 6
Dimensione stream 119,262,720 bytes (113.737793 MiB)
Tipo di bitstream (bs) AC3
Frames (bs) 77,645
Durata 00:41:25 (2484.64 s)
Chunk-aligned (bs) Sì
Bitrate (bs) 384 kbps CBR
Freq. campionamento (bs) 48000 Hz
Modo (bs) 3 front, 2 rear, 1 LFE
Bitstream video
Tipo di bitstream MPEG-4 Part 10
SPS id 0
Profile High@L4
Num ref frames 4
Aspect ratio Square pixels
Chroma format YUV 4:2:0
PPS id 0 (SPS: 0)
Tipo di codifica entr... CABAC
Weighted prediction P slices - explicit weighted prediction
Weighted bipred idc B slices - implicit weighted prediction
8x8dct Sì
Totale frames 62,115
Drop/delay frames 0
Frames corrotti 0
P-slices 16594 ( 26.715 %) #####
B-slices 44226 ( 71.200 %) ##############
I-slices 1295 ( 2.085 %)
SP-slices 0 ( 0.000 %)
SI-slices 0 ( 0.000 %)
Analisi DRF
DRF nedio 16.112823
deviazione standard 0.716266
max DRF 34
DRF<16 0 ( 0.000 %)
DRF=16 59549 ( 95.869 %) ###################
DRF=17 918 ( 1.478 %)
DRF=18 580 ( 0.934 %)
DRF=19 495 ( 0.797 %)
DRF=20 211 ( 0.340 %)
DRF=21 114 ( 0.184 %)
DRF=22 118 ( 0.190 %)
DRF=23 35 ( 0.056 %)
DRF=24 15 ( 0.024 %)
DRF=25 9 ( 0.014 %)
DRF=26 15 ( 0.024 %)
DRF=27 11 ( 0.018 %)
DRF=28 11 ( 0.018 %)
DRF=29 18 ( 0.029 %)
DRF=30 8 ( 0.013 %)
DRF=31 5 ( 0.008 %)
DRF=32 0 ( 0.000 %)
DRF=33 1 ( 0.002 %)
DRF=34 2 ( 0.003 %)
DRF>34 0 ( 0.000 %)
P-slices DRF medio 16.048813
P-slices deviazione std. 0.588982
P-slices max DRF 34
B-slices DRF medio 16.139533
B-slices deviazione std. 0.764997
B-slices max DRF 34
I-slices DRF medio 16.020849
I-slices deviazione std. 0.302419
I-slices max DRF 25
Conformità al profilo
Profilo selezionato MTK PAL 6000
Risoluzione 1920 x 1080 > 720 x 576
Framerate Ok
Buffer underflow 00:00:01 (frame 36)
Buffer underflow 00:00:02 (frame 48)
Buffer underflow 00:00:05 (frame 118)
Buffer underflow 00:00:08 (frame 205)
Buffer underflow 00:00:33 (frame 817)
Buffer underflow 00:00:34 (frame 861)
Buffer underflow 00:00:35 (frame 877)
Buffer underflow 00:00:36 (frame 904)
Buffer underflow 00:00:37 (frame 914)
Buffer underflow 00:00:37 (frame 937)
Buffer underflow 00:00:38 (frame 960)
Buffer underflow 00:00:40 (frame 988)
Buffer underflow 00:00:40 (frame 1008)
Buffer underflow 00:00:41 (frame 1033)
Buffer underflow 00:01:46 (frame 2651)
Buffer underflow 00:01:47 (frame 2671)
Buffer underflow 00:01:49 (frame 2723)
Buffer underflow 00:02:00 (frame 3009)
Buffer underflow 00:02:01 (frame 3020)
Buffer underflow 00:02:02 (frame 3040)
Errore Troppe violazioni
Rapporto creato da AVInaptic (18-12-2011) in data 15-02-2020 00:30:05
[/code]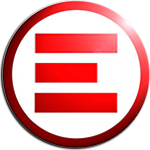 Name
DL
Uploader
Size
Added
-
1,488
[21/4]
24/09/19 03:05